Have you ever come across an eye catchy graphic on any website or stunningly arranged advertisements in magazines or any random pop-up ad on your phone while these examples certainly fit under the graphic design definition?
First, Graphic Design Definition
According to "American Institute of Graphic Arts (AIGA), graphic design is defined as "the art and practice of planning and projecting ideas and experiences with visual and textual content." In simple words, Graphic design is the craft of creating and arranging visual content to communicate ideas and messages. Graphic design uses visual elements to solve problems and communicate ideas through typography, imagery, color, and form. By applying different elements and principles, these designs can influence human perceptions and emotions.
Graphic design is everywhere you look — from billboards to cereal boxes to mobile apps.
Graphic design is one way that companies connect with consumers. Design can be used to promote and sell products, convey a message, or develop a brand identity..
Every business uses graphic design to connect with their existing and potential customers to convey their message, develop their brand identity, and promote and sell their product. Though some graphic design has a commercial purpose, graphic design can also be a form of art and expression.
What are the Elements of Graphic Design?
To better understand the meaning of the graphic design, it is important to be aware of the elements and principles that make a design. The elements and principles of graphic design include line, colour, shape, space, texture, typography, scale, dominance, and emphasis, and balance. Together, they work to create visually appealing work that conveys a message.
In order to have a better understanding of graphic designing, it is important to have a knowledge of elements and principles that makes any design appealing and solves the purpose of visual communication.
The basic elements of graphic design are-
The elements and principles of design are the foundation stone of the language we use to talk about art. The elements of art are the visual tools that the designer uses to create a composition. These are line, shape, colour, value, form, texture, and space.
Line
A line is a mark moving in a space between two points giving a sense of movement and direction. A line can be straight, curved, thin, thick, dashed, long, or short. It is present in every design and useful for dividing space as well as directing the viewer's attention in a specific direction.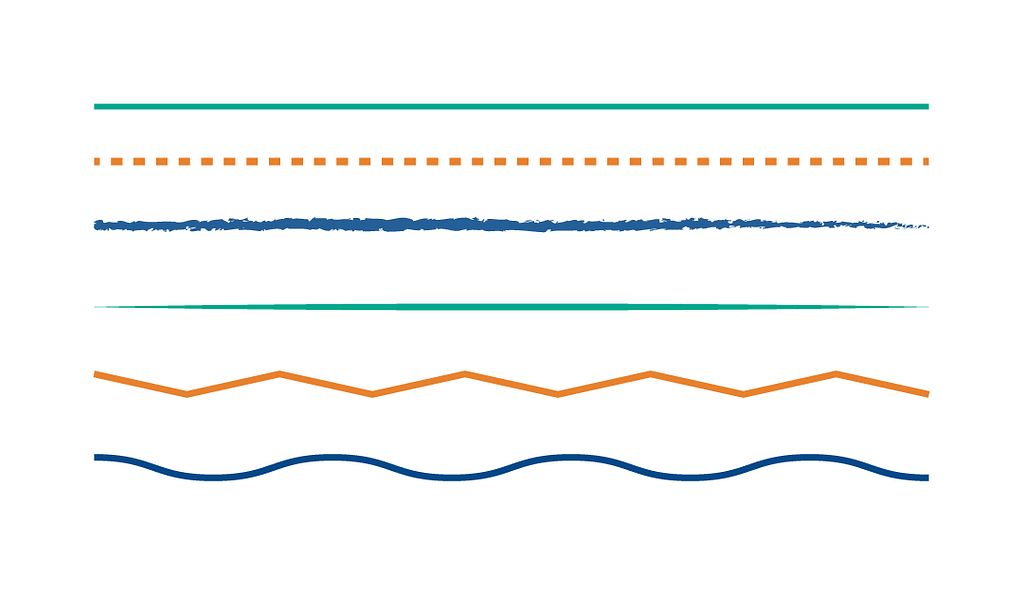 ---
Shape
FA shape is a two-dimensional design made with the combination of lines to represent its height and width structure. Shape can be geometric or organic. Similar to line, every shape has a different symbolism. The color, style, background, and texture of a shape can all influence the viewer's perception.
---
Form
Form is a design element that is three-dimensional and encloses volume; includes height, width, and depth (as in a cube, a sphere, a pyramid, or a cylinder).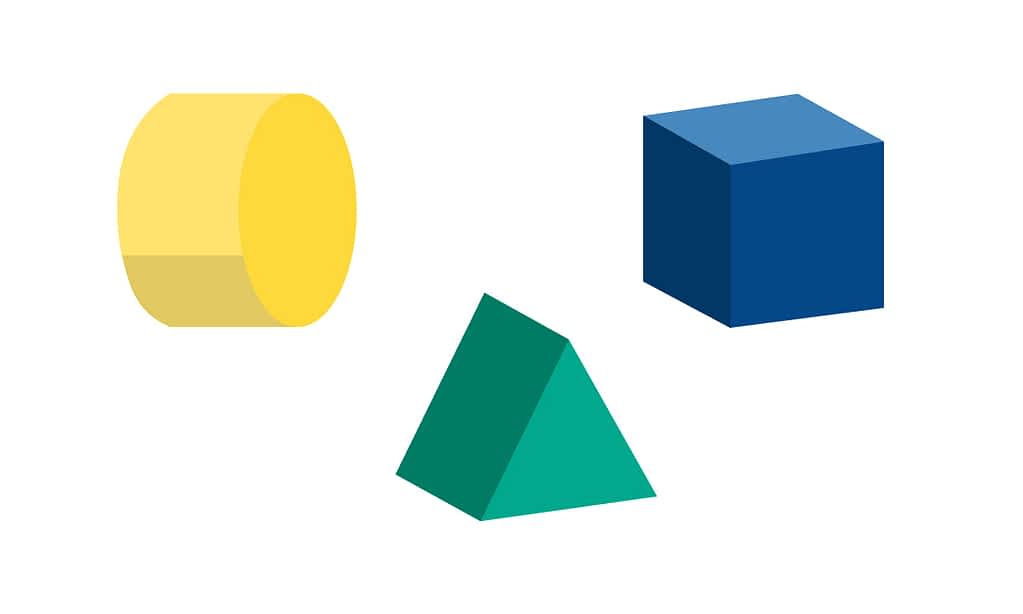 ---
Space
An element of design by which positive and negative areas are defined or a sense of depth is achieved in a work of art. White or negative space is one of the determining factor in any design as it enhances the readability for the human eye. Good designs will utilize space to give other elements room to breathe.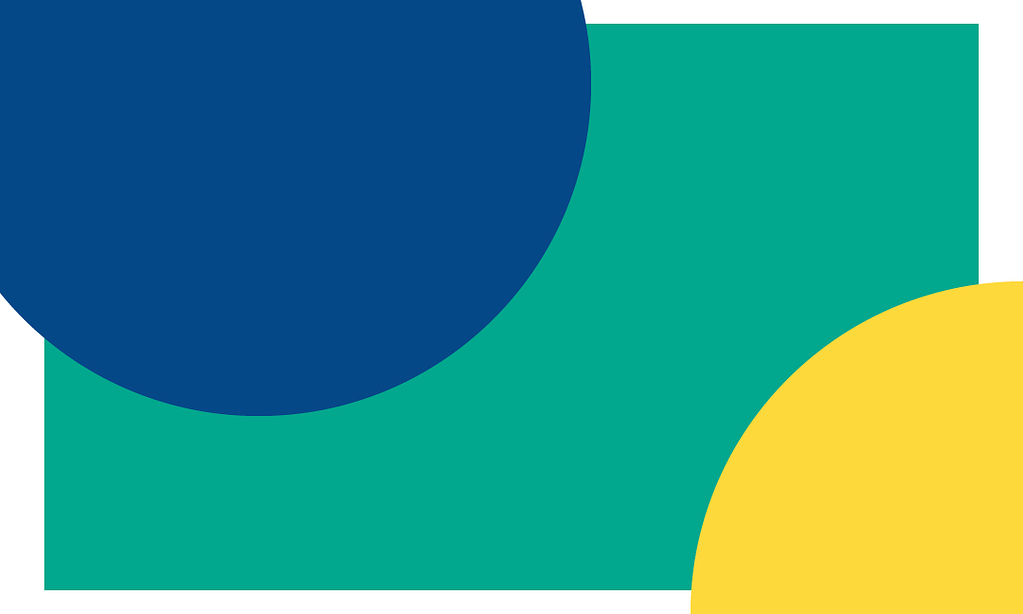 ---
Colour
Colour is the most important element of a design. It creates an impact right away and is noticed by everyone, even those without a design background. Colours create emotions and moods. For example, red represents passion and green represents nature.
---
Value
Value is the lightness or darkness of tones or colours. White is the lightest value; black is the darkest. The value halfway between these extremes is called middle grey.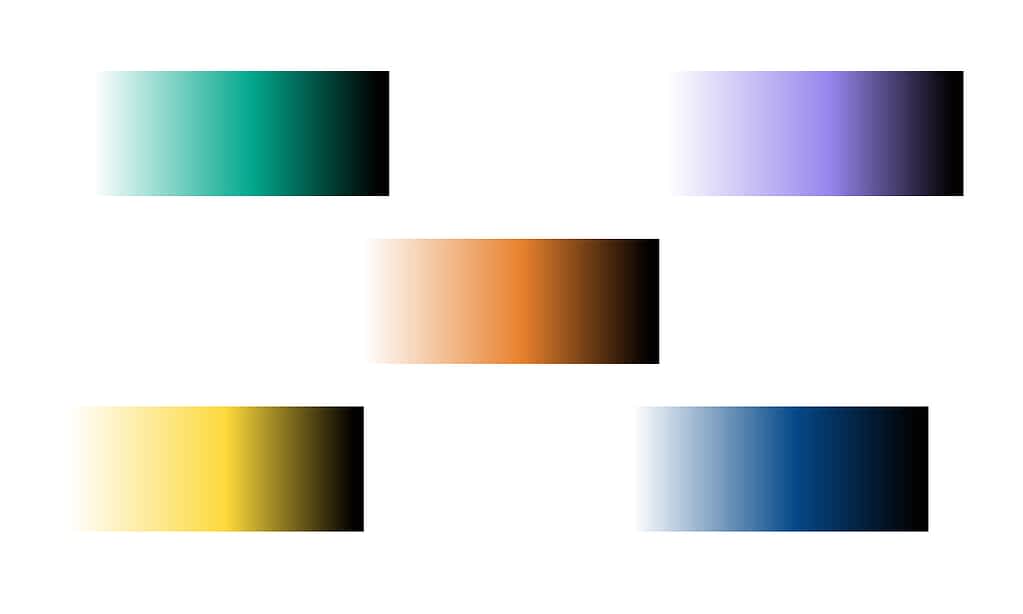 ---
Texture
An element of design that refers to the way things feel, or look as if they might feel if touched. Textures are becoming more commonly used in graphic design replacing single-color backgrounds. Textures can be helpful to create a three-dimensional appearance.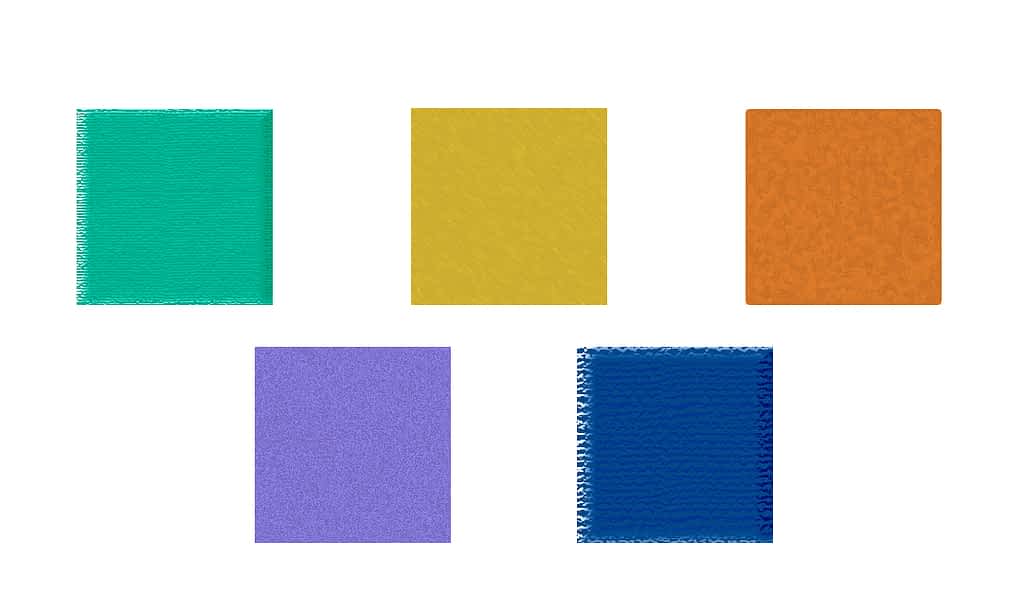 ---
What are the Principles of Graphic Design?
The principles of design represent how the designer uses the elements of art to create an effect and to communicate the message. The principles of art and design are balance, contrast, emphasis, movement, pattern, rhythm, and unity/variety.
Balance
Balance is the visual weight of the element in any composition. It is a sense that gives the design a feel of stability. Imbalance causes a feeling of discomfort in the viewer. Balance can be achieved in 3 different ways-
-Symmetry
-Asymmetry
-Radial symmetry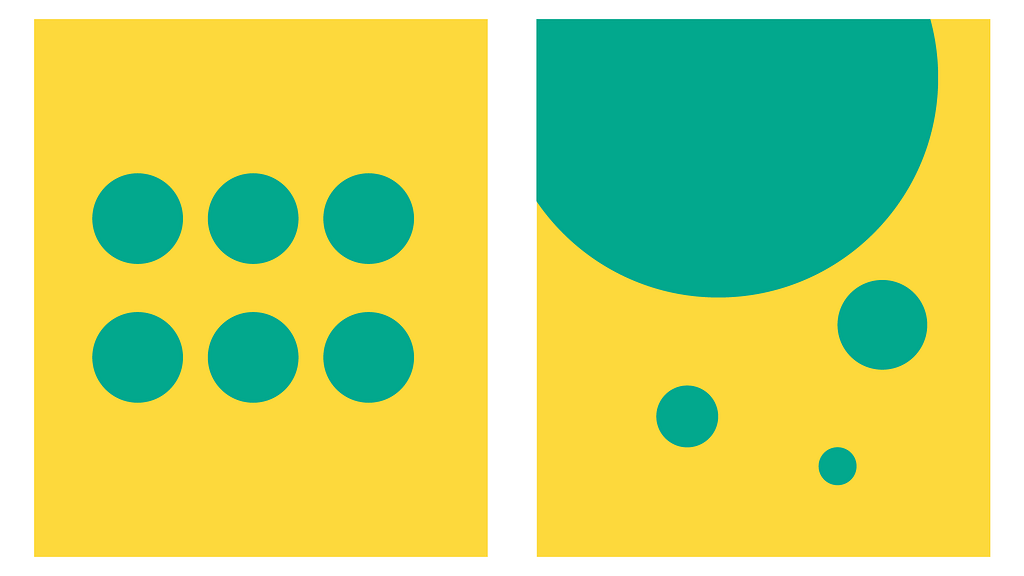 ---
Contrast
Contrast is the difference between elements of design in a composition, such that each element is made stronger in relation to the other. When placed next to each other, contrasting elements command the viewer's attention.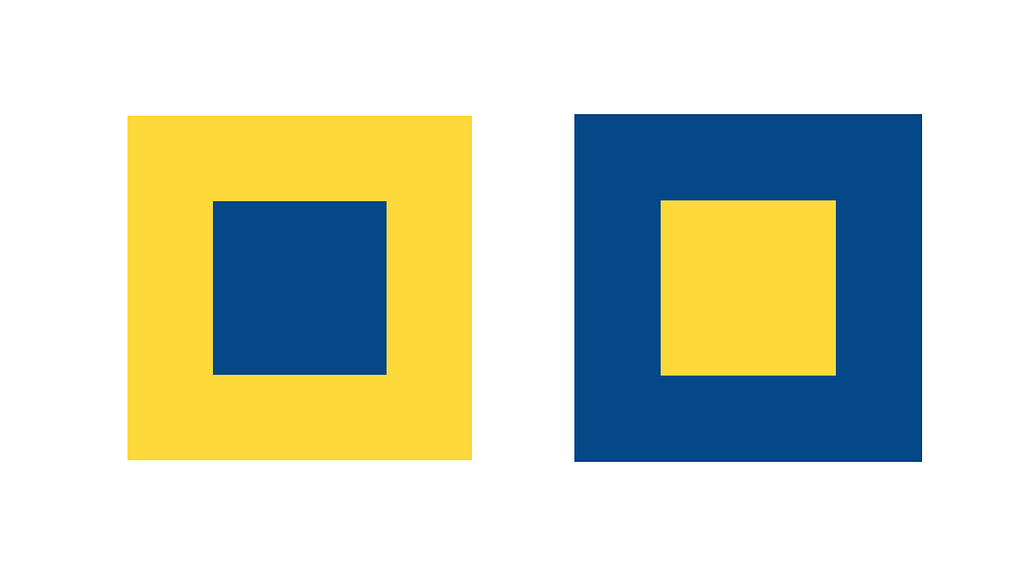 ---
Rhythm & Movement
Rhythm is the way of using the elements of art in such a way that moves the viewer's eye around and within the image. A sense of rhythm in a design is created by horizontal, vertical, or diagonal straight or curvy lines, by the illusion of space, by repetition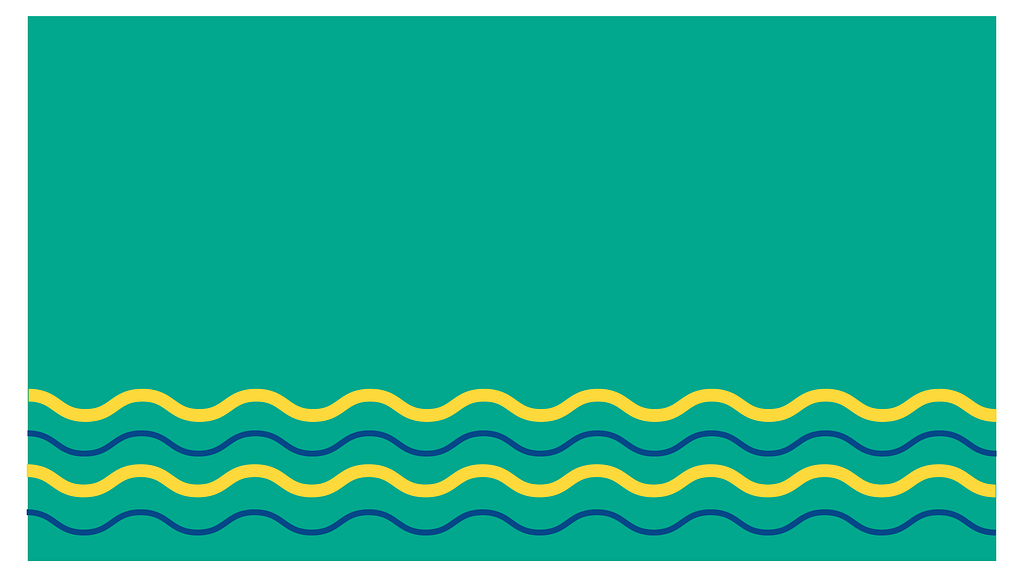 ---
Pattern
It is the regular repetition of any elements of design. Anything can be turned into a pattern through repetition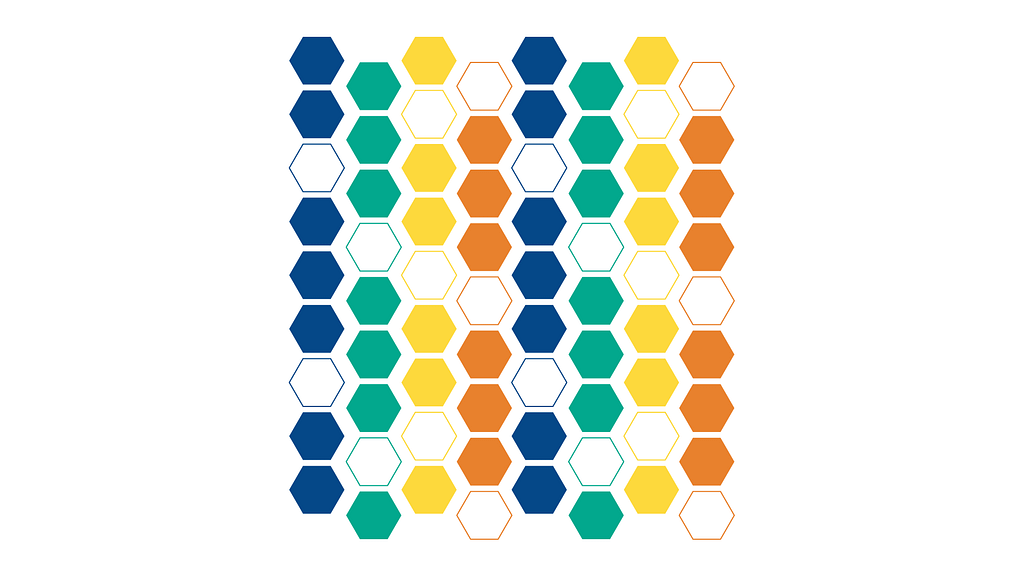 ---
Emphasis/Dominance
Through this principle, special attention/ importance is given to one part of the whole design to create visual attention. Emphasis/ Dominance can be achieved through placement, contrast, colour, repetition.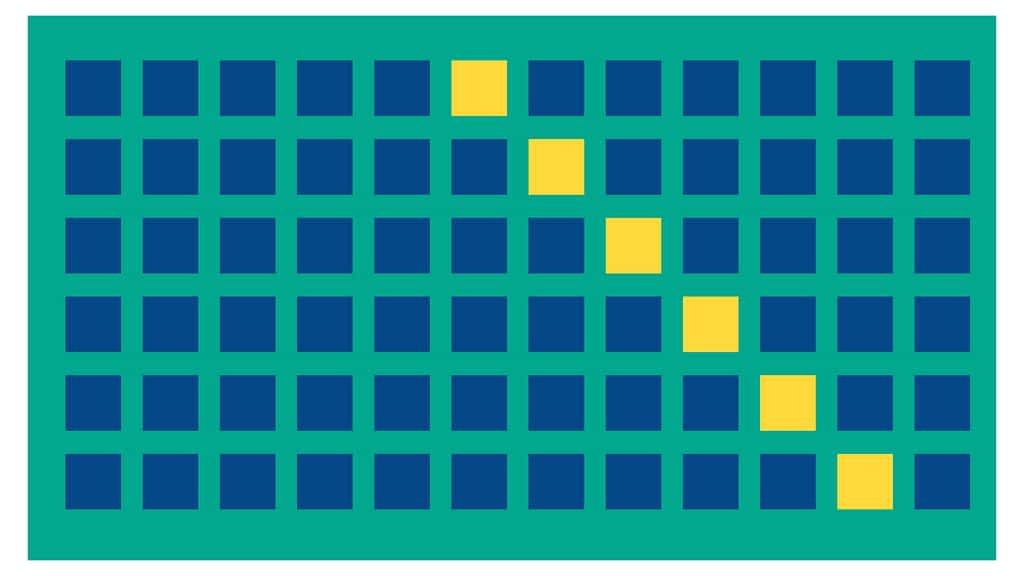 ---
Harmony/Unity
Harmony/ unity is the arrangement of the elements in such a way to give the viewers the feeling that all parts of the design form a coherent whole. Too much use of unity creates monotony while too much variety creates confusion in the viewer's mind.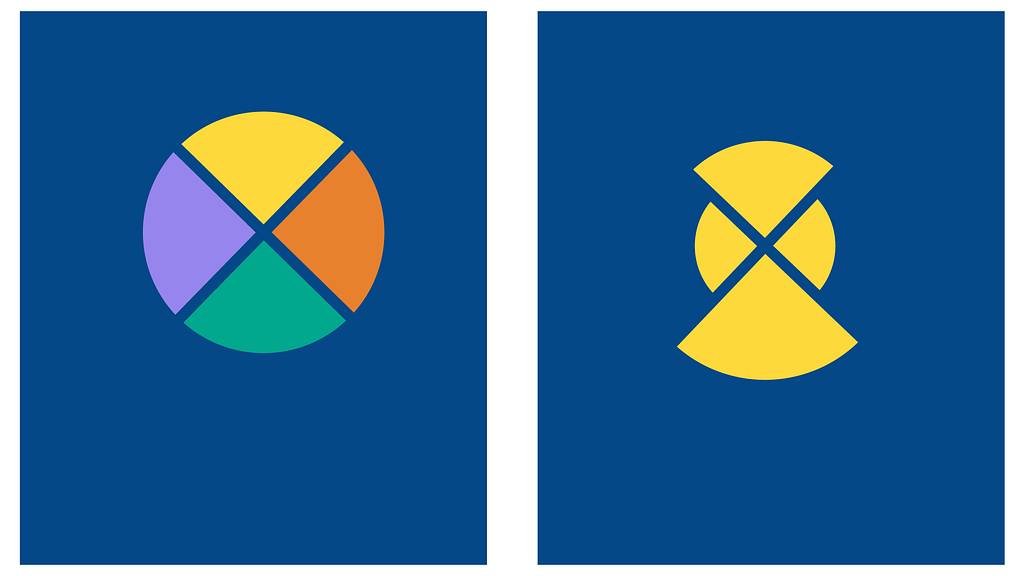 ---
Scale/Proportion
Scale is the relationship among the elements of design with respect to their size, number. Scale determines the hierarchy of visual components within a composition.