Are you looking for the same answer most of the people are searching for i.e. "what is Metaverse?". Then you have just hit the jackpot. I'm going to explain everything you need to know about the metaverse.
What is Meta?
Meta is a Greek word which means "After" or "Beyond" Meta is the new name for Mark Zuckerberg's business empire (Facebook). Meta is a company that now extends beyond social media apps and into the design and manufacture of new technologies.
The parent company is now no longer known as Facebook. And simply called Meta. However Facebook and other social media apps (Insta and WhatsApp) will retain their original names.
What is Metaverse?
Metaverse is a mixed reality platform where people can communicate with each other by using AR (Augmented Reality), VR( Virtual Reality) and Holographic technology. Facebook is starting it's metaverse journey by rebranding itself as "Meta". It can be said that metaverse is the evolution of social media, where people can communicate with each other by using different devices and sensors.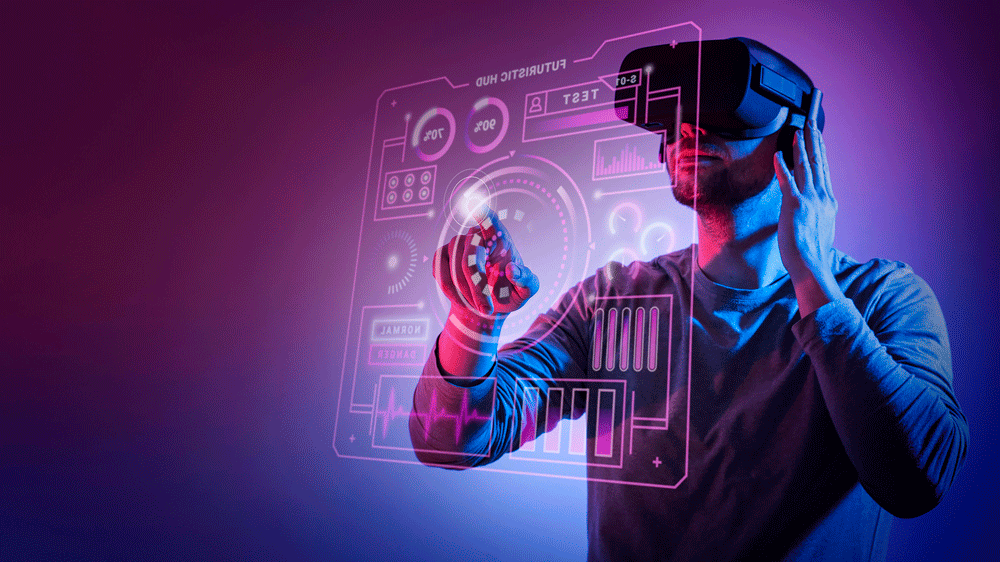 ---
Different Dimensions of Metaverse
1. Presence:
Metaverse will be the successor of mobile internet. It will allow you to feel being together no matter how far we actually are from each other. We can play games, work together, create different things, attend seminars and much more without leaving our home. It's not just limited to the computer screen but you will feel like you are a part of the event. In the metaverse instead of looking at the screen you are going to be in these experiences. It can deliver a deep feeling of presence.
2. Avatar:
If you are getting bored of meeting people in your normal looks then you need not to worry more. In the metaverse you can choose different avatars of interesting dressing and gadgets. Whether people will see you as a robot, as an astronaut or a similar avatar of your original looks is totally up to you.
3. Home Space:
People can project their actual home space in the metaverse space so that they can feel being in any part of their home when they are out of the home in the real world.
4. Teleporting:
You have seen the concept of teleporting in many of the Hollywood movies. A similar but virtual teleporting concept can be seen in metaverse. You can teleport yourself in the form of an avatar to your friend's house just by putting on the Headset or glasses.
5. Digital Goods:
You have seen many games where at different level you can upgrade your character with digital goods like skin, gun etc by paying real money. Similarly if you like a digital good in metaverse you can buy it by paying real money and use it.
6. Interoperability:
In this concept you can easily communicate with your friend if you and your friends both are using gadgets from different companies.
7. Natural interfaces:
There are people who may not like the avatar of different looks rather than that they would like to prefer a natural looking human being or when they attend a call they want to see real people than the avatar. Meta verse facilitates both virtual as well as natural interface.
---
Impact of Metaverse
Development of a more complex digital world just like the real world.
Growth of the creative economy will increase exponentially i.e. scope of creative profession will be in demand like never before.
New technologies will be invented and hence new policies will be made.
It will save a huge amount of time because most of the things will be done virtually without going to the actual place.
Good impact on the environment can be seen in some cases like peoples will travel less hence pollution will decrease considerably low.
It has a good impact on the Education field, science, mapping and count tell other fields also.
---
Challenges of Metaverse
Maintaining the privacy of an individual will be a big challenge when he or she attains a private virtual party.
Usage of various data and its protection.
Expensive devices, their development and availability to common people.
Distance from the real world. People will start spending more time in the virtual world.
Physical and mental health will be affected by metaverse.
Competitors like Google (Project Star Line) Epic Games (Unreal Engine), Microsoft (Project Mesh) will come forward with their own artificial intelligence concepts.
---
Expectations with Metaverse
Development of new technologies with passage of time.
New laws for Privacy will be required.
Better safety and protection will be needed for data collected.
Need to avoid the bad impact of using AR, VR devices for a long time.
I hope I'm very clear about all the terms used in the metaverse. And now you have a better understanding of it. If you are reading this last line I would like to say thank you for your valuable time.